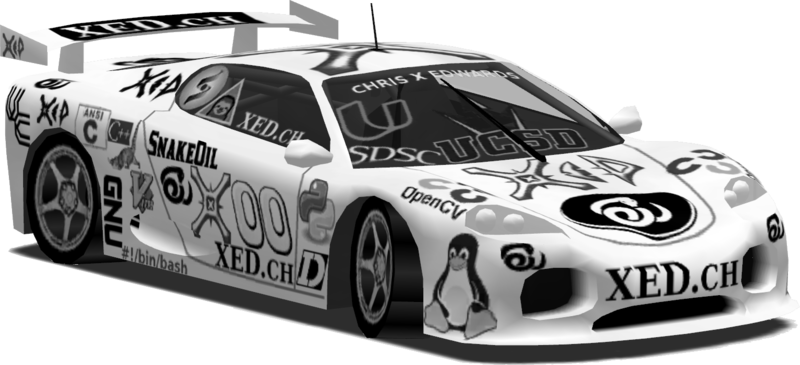 This page is a collection of notes and resources related to my interest in autonomous vehicles and self-driving cars.
My Projects
The SnakeOil page for my previous work on the Simulated Car Racing championships and autonomous driving AI.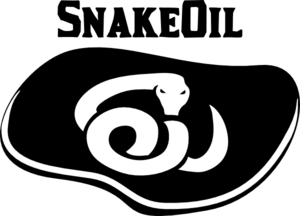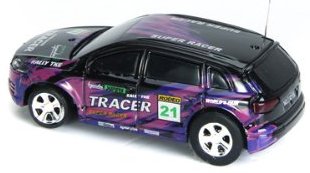 Autonomous Test Facilities
Companies
A great article about who is hiring among AV companies and what they're looking for.
Silicon Valley
Udacity ★ - Yes, they have a car (named Carla) out on the roads!

Waymo ★ - Mountainview and AZ of course, and some testing in Lake Tahoe in the snow!

Uber ★ - Aka UATG. Famously near CMU too.

Lyft ★ - San Francisco.

Embark Trucks - very similar to Otto's sensible business model. Also located in San Francisco.

Starsky Robotics - yet another autonomous truck company in San Francisco. Looks like they just went out of business in 2020. Interesting article at the link. Too bad since it sounds like they were on the right path.

comma.ai - George Hotz. Retrofitting regular street cars to be autonomous with, basically, phones. A good video introduction. (Now in San Diego.)

drive.ai ★ - "Building the Brain of Self-Driving Vehicles", Stanford, CA

Nvidia ★ - On board computing platforms (Drive PX-Series) and machine learning firepower.

MobilEye a.k.a. Intel. A brilliant talk by Amnon Shashua.

Intel ★ - Besides owning Mobileye they have their own CA testing registration. They are also the original patron of OpenCV.

GM Cruise ★ - Sighted in San Francisco.

Nauto - Palo Alto, CA

AImotive ★ - Mountain View, CA and Hungary

Veniam - V2V and V2X

Savari - V2V and V2X

TrustPoint - V2X (Canada)

NIO ★ - Maybe aka "NextEv USA, Inc." San Jose, Munich, London, Shanghai, and eight other locations

Didi Chuxing - Mountain View, Chinese Uber opens AV lab

BaiduUSA Autonomous Driving Unit ★ - Sunnyvale, CA

Hella Aglaia, Germany

voyage.auto - article - Spun off and partially owned by Udacity.

AutonomouStuff - supplies "components, engineering services and software that enable autonomy."

Wind River - Owned by Intel. Their logo more aptly just "wind"?

CivilMaps - SF

AutoX ★ - "AutoX's disruptive camera-first AI brings self-driving cars out of the lab and into the real world."

Renovo ★ - "merges self-driving software, data analytics, and automotive-grade safety systems into a unified high-performance solution"

PlusAI ★ - "AI and Autonomous Driving R&D is based in the heart of Silicon Valley". And maybe some in China.

Ambarella ★ - Santa Clara and China (or the other way around). "Flexible computer vision engine with DNN processing".

Pony.ai ★ - Silicon Valley and Beijing.

JingChi ★ - Sunnyvale and Bejing.

Roadstar.ai ★ - Cupertino and China.

SAIC ★ - not the weaponeers (who sponsored DARPA Highlander), but the Chinese car maker. San Jose.

Bauer's Intelligent Transportation ★ - "Professional transportation for any occasion." Very strange.

Cyngn ★ - Strangely (and a bit sadly) formerly Cyanogen mod. Palo Alto.

Phantom AI ★ - Burlingame (San Matteo). Some bad luck for them. Looks like they are more interested in remote controlled driving, mostly aimed at getting true autonomous systems out of weird puzzles. Note that such technology is clearly superior for military transport, the original motivation for the DARPA Challenge.

SF Motors ★ - EV maker. "Headquartered in Silicon Valley" (Santa Clara) and perhaps China.

Aeva "A New Paradigm in Autonomous Navigation". (Palo Alto)
Pure Vapor
LeEco - Concept cars for AV. Supposed to be vapor.

Zoox ★ - "sorry kids, zoox is in stealth mode", Menlo Park, CA fully autonomous mobility service, competent, serious, working on a compact 4-seat vehicle, fleet, well-funded, 240 people (2017-05-28) If they're going for a radical redesign, which is sensible, working on a 1-seat car would seem smarter given occupancy statistics. Finally, (2017-11-28) the big unveiling! Just kidding. Just another company doing the normal Silicon Valley AV thing using ordinary cars showing off normal AV tech but, for pizazz, mostly working in stealth/vapor mode. Brad reviews their progress (2018-09-02). And this is strange — it's founder has been fired.

Tetravue - From their website: "Tetravue has recently secured 10 Million Dollars in a Series A round of funding from Robert Bosch Ventures, Nautilus Capital Partners, Samsung and Foxconn."

Apple ★ - NYT on Apple scaling back its vapor; the article uses the phrase "the lack of a clearly defined vision" which says it all.

Jaguar Land Rover - "doesn't consider its customers as cargo". Fine, be that way. Oh look, starting to find religion now (with Lyft). And the slightest mention of a Range Rover as part of an Oxford Robotics Institute initiative called "Driven".

Nuro ★ - ? delivery? Brad says, "…well funded and plan to operate on streets rather than sidewalks." MtnView.

CarOne ★ - ????

Nullmax ★ - Null information on this.

Samsung ★ - No real information.

Apex.AI ★ - Entire web site: "Toward a world of seamless and safe autonomous mobility." Mountainview.

Gatik AI ★ - Entire web site: "Autonomous Vehicles (L4) for Urban Logistics". Sunnyvale.
Mapping
Brad on the topic of mapping. Obviously major players have in house mapping efforts (Waymo, Tesla, MobileEye).
Autonomous Parking