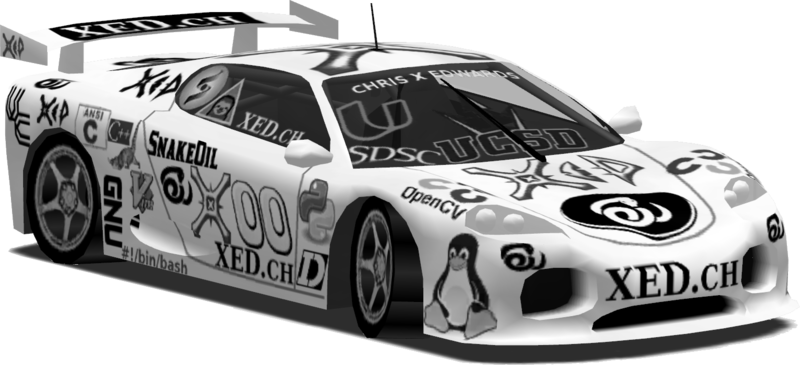 This page is a collection of notes and resources related to my interest in autonomous vehicles and self-driving cars.
My Projects
The SnakeOil page for my previous work on the Simulated Car Racing championships and autonomous driving AI.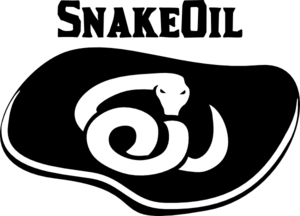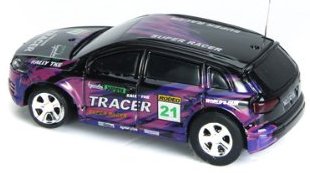 Autonomous Test Facilities
Companies
A great article about who is hiring among AV companies and what they're looking for.
Classic Automotive
Tesla ★ - Autopilot, Palo Alto, CA. Offices in Los Angeles too.

Audi

Diamler AG - Owns Mercedes ★.

Scania -

Volvo - Intellisafe. Trucks, SARTRE.

Iveco -

Delphi ★ - Note also a very bizarre connection with BlackBerry QNX. Looks like Delphi just split into two entities in 2017. The Delphi part will be their power train business and a new entity, Aptiv, will focus on autonomous vehicles. (Pittsburgh office)

Ford ★ - Seems to not be afraid of Michigan weather. Interestingly just bought human-driver commuting shuttle service, Chariot.

GM - Owns Cruise, Sidecar. Partnered with Lyft. "SuperCruise" been around a while in the lab. The Economist reviews GM's situation. Hiring!

Nissan - ★ Had that plan with the call center remote drivers.

Honda ★ - rumors that they work with Waymo. Oh, and a motorcycle that doesn't fall over!

PSA Groupe - Peugeot, Citroen. Doing something but hard to tell what exactly.

Tata Elxsi - Some work on parking, some work on security using AV sensors. Vague. Orange County and Irivne, CA.

Toyota - TRI - Palo Alto, CA and Cambridge, MA. Late to the game. Sensibly bearish.

Volkswagen ★ - VW Electronics Research Laboratory. One word: Stanley. Another view.

BMW ★

Yutong - Chinese self-driving bus.

McLaren - Nothing really. Rumors and innuendo. They are a Udacity.com/drive hiring partner FWIW.

Subaru ★ - "slower approach".

Fiat-Chrysler - some rumors here and there. Maybe partnering with BMW. I can also say that I have some first hand information that they are interested in expanding their expertise in this area.
Silicon Valley
Udacity ★ - Yes, they have a car (named Carla) out on the roads!

Waymo ★ - Mountainview and AZ of course, and some testing in Lake Tahoe in the snow!

Uber ★ - Aka UATG. Famously near CMU too.

Embark Trucks - very similar to Otto's sensible business model. Also located in San Francisco.

Starsky Robotics - yet another autonomous truck company in San Francisco.

comma.ai - George Hotz. Retrofitting regular street cars to be autonomous with, basically, phones. A good video introduction.

drive.ai ★ - "Building the Brain of Self-Driving Vehicles", Stanford, CA

Nvidia ★ - On board computing platforms (Drive PX-Series) and machine learning firepower.

MobilEye a.k.a. Intel. A brilliant talk by Amnon Shashua.

GM Cruise ★ - Sighted in San Francisco.

Nauto - Palo Alto, CA

AImotive ★ - Mountain View, CA and Hungary

Veniam - V2V and V2X

Savari - V2V and V2X

TrustPoint - V2X (Canada)

NIO ★ - Maybe aka "NextEv USA, Inc." San Jose, Munich, London, Shanghai, and eight other locations

Didi Chuxing - Mountain View, Chinese Uber opens AV lab

BaiduUSA Autonomous Driving Unit ★ - Sunnyvale, CA

Hella Aglaia, Germany

voyage.auto - article - Spun off and partially owned by Udacity.

Wind River - Owned by Intel. Their logo more aptly just "wind"?

CivilMaps - SF

AutoX ★ - "AutoX's disruptive camera-first AI brings self-driving cars out of the lab and into the real world."

Renovo ★ - "merges self-driving software, data analytics, and automotive-grade safety systems into a unified high-performance solution"

PlusAI ★ - "AI and Autonomous Driving R&D is based in the heart of Silicon Valley". And maybe some in China.

Pony.ai ★ - Silicon Valley and Beijing.

JingChi ★ - Sunnyvale and Bejing.

SAIC ★ - not the weaponeers (who sponsored DARPA Highlander), but the Chinese car maker. San Jose.

Bauer's Intelligent Transportation ★ - "Professional transportation for any occasion." Very strange.
Pure Vapor
LeEco - Concept cars for AV. Supposed to be vapor.

Zoox ★ - "sorry kids, zoox is in stealth mode", Menlo Park, CA fully autonomous mobility service, competent, serious, working on a compact 4-seat vehicle, fleet, well-funded, 240 people (2017-05-28)

Tetravue - From their website: "Tetravue has recently secured 10 Million Dollars in a Series A round of funding from Robert Bosch Ventures, Nautilus Capital Partners, Samsung and Foxconn."

Apple ★ - NYT on Apple scaling back its vapor; the article uses the phrase "the lack of a clearly defined vision" which says it all.

Jaguar Land Rover - "doesn't consider its customers as cargo". Fine, be that way. Oh look, starting to find religion now (with Lyft). And the slightest mention of a Range Rover as part of an Oxford Robotics Institute initiative called "Driven".

Nuro ★ - ? delivery? Brad says, "…well funded and plan to operate on streets rather than sidewalks." MtnView.

CarOne ★ - ????

Nullmax ★ - Null information on this.

Samsung ★ - No real information.
Mapping
Brad on the topic of mapping. Obviously major players have in house mapping efforts (Waymo, Tesla, MobileEye).
Autonomous Parking