Do Not Crucify Trees
:date: 2022-04-15 16:41 :tags: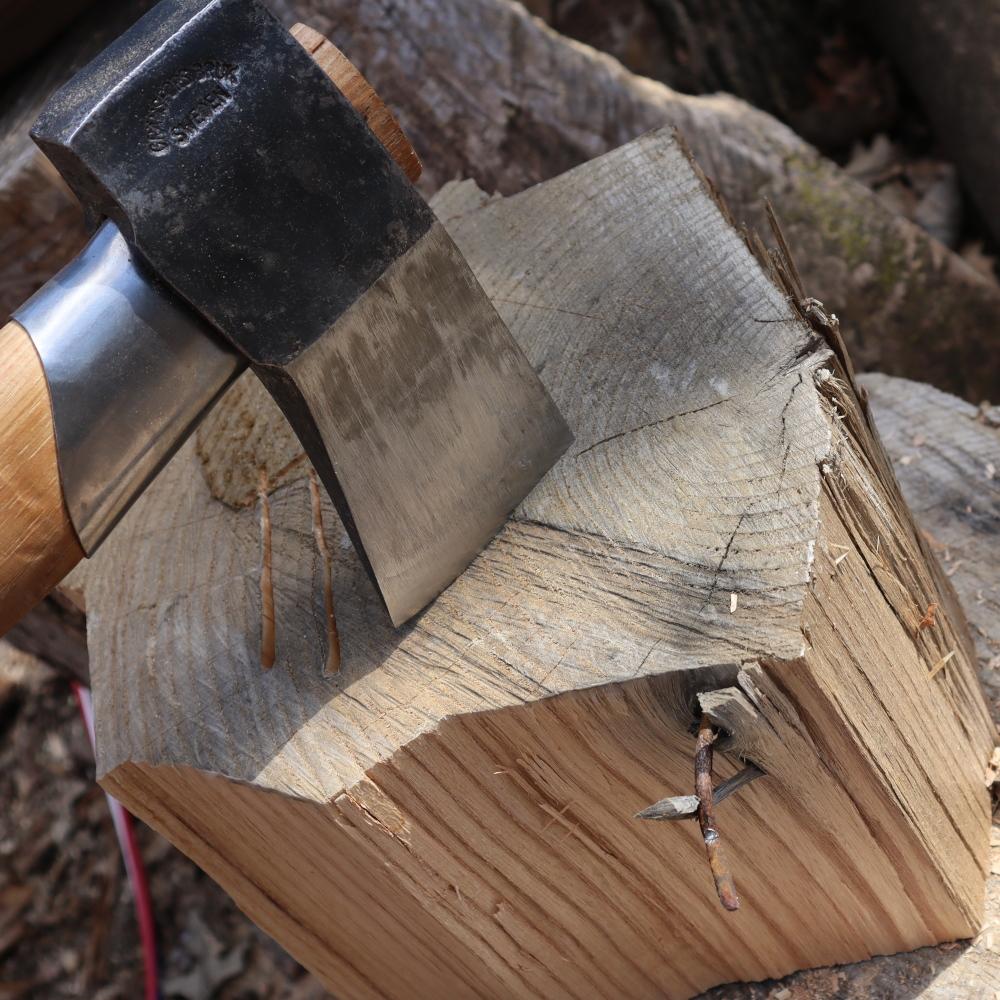 But the dangerous piece of iron hardware in this photo that I want to highlight is actually the nail. My bucking cut was less than an inch away from it. I do not even want to think about hitting that with a chainsaw.
Think twice about putting steel fasteners into trees. They don't like it and neither does the guy who will clear it away decades from now.